Reprinted verbatim from ecobee's press release.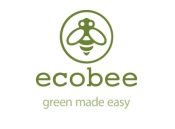 May 7, 2012: To kick-off the launch of their new residential product, the ecobee Smart Si thermostat and to preview their latest commercial product, the ecobee EMS Si thermostat, ecobee Inc., makers of the award-winning Smart and EMS thermostats, announced today that they will be embarking on a 7-week long Road Trip across the United States beginning in May.
Members of the ecobee team will travel cross-country in an ecobee-branded RV from May 17th to June 25th, 2012, and stop at more than 50 ecobee Distributor locations to host morning, lunch, and afternoon events for HVAC Contractors. During these scheduled events, the ecobee team will be conducting live demos of the new Smart Si and EMS Si thermostats, hosting training sessions, and offering delicious food including classic breakfasts, and fun afternoon barbecues.
Throughout the Road Trip, the ecobee RV will also stop at various local attractions to showcase the ecobee Smart Si thermostat to consumers, offer giveaways and give live product demonstrations. For the duration of the cross-country tour, ecobee will be hosting two exciting contests including one for HVAC Contractors who attend the Distributor events, and one for consumers who can "Tweet" a photo of the ecobee RV for a chance to win the New iPad.
"We're so thrilled to have the opportunity to showcase our latest product, the new Smart Si and give a sneak peek of our EMS Si thermostat through our first ever cross-country Road Trip. The Smart and EMS Si both deliver the quality, innovation and great features our partners and customers have come to expect from ecobee, all at a great price," said Stuart Lombard, ecobee's President and CEO. He continues, "What better way to get the word out about these sensational new products, than to offer live demos and product training to our Distributor and Contractor partners across the U.S., and have a little fun while we're at it? We can't wait to hit the road to embark on this adventure!"
In true 'ecobee form', the company will be purchasing carbon offsets to cover all travel associated with the Road Trip including both vehicle and air transportation. Additional information about the ecobee Road Trip, including event details and contest rules can be found on ecobee's Road Trip website at
http://roadtrip.ecobee.com
. The ecobee Road Trip will begin ain Seattle, Washington, and will wrap in
Boise, Idaho. City stops will include:
Seattle, WA—Thursday May 17 th
Portland, OR—Friday May 18th
Sacramento, CA—Monday May 21st
San Jose, CA—Monday May 21st
Los Angeles, CA—Tuesday May 22nd
Phoenix, AZ—Wednesday May 23rd
Dallas, TX—Friday May 25th
Tampa, FL—Tuesday May 29th
Orlando, FL—Wednesday May 30th
Raleigh, NC—Friday, June 1st
New York City, NY—Monday June 4th
Hanover, NJ—Tuesday June 5th
Hawthorne, NJ—Tuesday June 5th
Cape Cod, MA—Wednesday June 6th
Boston, MA—Wednesday June 6th, Tuesday June 7th, Wednesday June 8th
Manchester, NH—Thursday June 7th
Portsmouth, NH—Thursday June 7th
Cleveland, OH—Monday June 11th
Columbus, OH—Tuesday June 12th
Indianapolis, IN—Wednesday June 13th
Chicago, IL—Thursday June 14th
Milwaukee, WI—Friday June 15th
St. Louis, MO—Monday June 18th
Springfield, MO—Tuesday June 19th
Denver, CO—Thursday June 21st and 22nd
Boise, ID—Monday June 25th
ecobee delivers intelligent energy management solutions. Installed in homes and businesses across North America, the ecobee Open Energy Management Platform is the easiest way for residential and commercial customers to understand, manage and reduce their energy consumption. Servicing both the Utility and HVAC markets, ecobee's line of Wi-Fi enabled thermostats, online web portals and smart phone apps are the products of choice for ease of use, energy efficiency and demand response programs. ecobee has also won significant industry awards which include the ASHRAE/AHR Innovation Award for Building Automation, the Dealer Design Gold and Silver Awards and the Deloitte Green 15, among others. ecobee is supported by a network of over 2,000 quality HVAC contractors and distributors across North America.
For more information please visit
www.ecobee.com
or contact:
Steph Clarke
Manager, Marketing & Communications
ecobee Inc.
steph@ecobee.com
647.209.5818